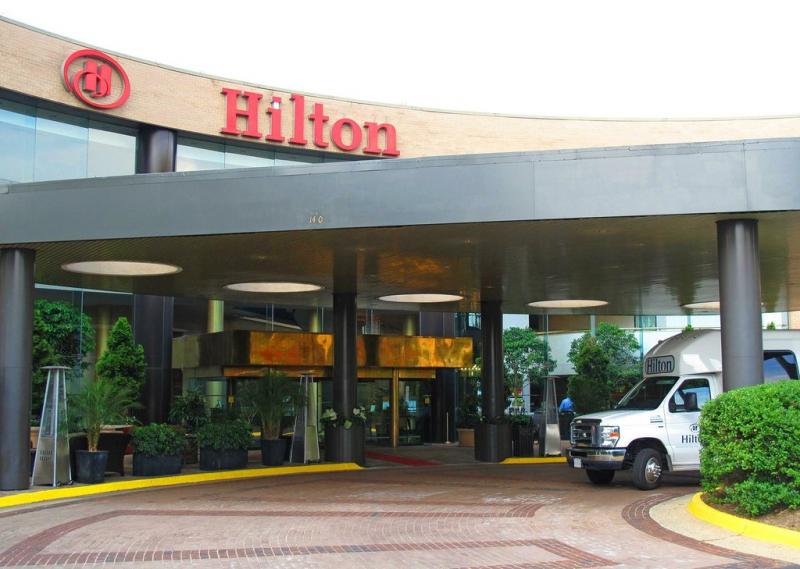 5.0 mi To IAD - Washington Dulles International Airport
Operation Hours: 4 AM - Midnight
2 people are looking today

Shuttle Hours:
Hilton shuttle runs from 4:00 AM - 12:00 AM every 30 minutes beginning at the top of the hour to the airport (examples: 4AM, 4:30AM, 5AM, 5:30AM) and pick ups are on demand within shuttle hours.
No shuttle between midnight and 4 AM.
Pick ups are on demand within shuttle hours: please call 703-478-2900 when at the airport to arrange for a pick-up.

Please arrive no less than 1 hour before you want to leave to allow for check in time. (You must go to front desk to complete paperwork, get a sticker for vehicle for security purposes, and load luggage onto shuttle before leaving.)
Description
~No Room Booking Required~
Located minutes away from Washington Dulles International Airport. Free shuttle service to and from airport included with online purchase. No extra charges for full-size vans, pick-up trucks and large SUV's. No room reservation needed.
Outdoor parking only.
Special Conditions