2.9 mi To BWI - Baltimore Washington International Long Term Airport Parking Spots
Shuttle Hours: 24 Hours a day continuously
1 person is looking today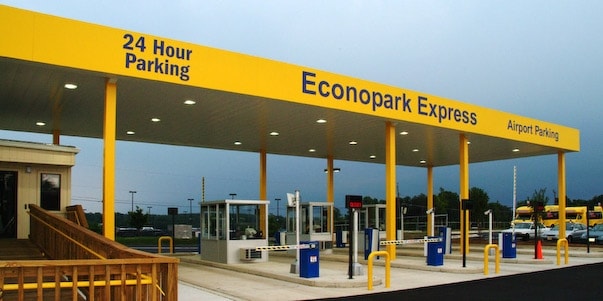 ---
Description
~No Room Booking Required~
We are located 3.1 miles from the terminal and we offer complimentary shuttle service to and from BWI terminal 24 hours a day.

When you arrive to Econopark Express you will be greeted by our friendly cashier and directed where to park. Our shuttle will pick you up at your vehicle and our driver will assist with luggage. We offer complimentary bottled water for the 5 - 6 minute shuttle ride to the terminal.

When you return to BWI please go to the lower level�designated pick up zone (Door 7 and 9)�and get on one of our our bright yellow shuttles and you will be dropped off at your vehicle.
Please be sure to scan your prepaid voucher�when you enter and exit the lot.�

DIRECTIONS:
From NORTH (Baltimore Area / I-195): Follow signs to BWI Airport / Rental Car Return From I-195, take Exit 1-B to Rt. 170 SOUTH (Airport Loop) Go 1 mile, turn left onto Stoney Run Road Follow signs to Rental