6.00 Mi To DTW - Detroit Metropolitan Wayne County Airport Parking
Shuttle Hours: 24 hours at the top of every hour. Pick ups on demand
4 people are looking today
Minimum Booking Day: 3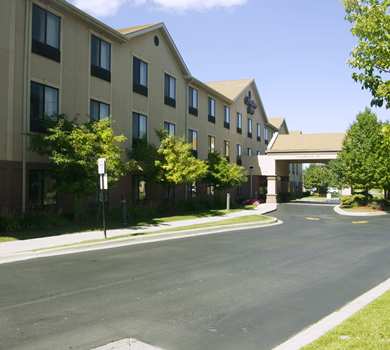 ---
Description
~~
We are located within minutes of Detroit Metropolitan Wayne County Airport (DTW) Our hotel welcomes you to a variety of amenities. Our friendly and charming team will be happy to assist you with your travel needs. Hotel Room reservation not required!

Parking Instructions for customers: It is required to arrive 15 minutes prior to your shuttle departure to park your vehicle and complete your parking registration. Shuttles drop-offs to the airport are on a fixed schedule once per hour on the top of every hour (i.e. 1:00 pm, 2:00 pm, 3:00 pm). It is recommended to book the shuttle that's at least 2 hours prior to your flight departure.

Shuttles pick-ups from the airport are on an on-call basis. The agent will advise you with an estimated time for pick-up. Please be advised, we may only dispatch a shuttle until you have landed, received your luggage and arrived at ground transportation.

Please call 734-888-4343�once you have arrived at ground transportation. Shuttle times may vary due to shuttle demand, traffic and weather conditions.
Extra services
You need to book extra services directly at the location.