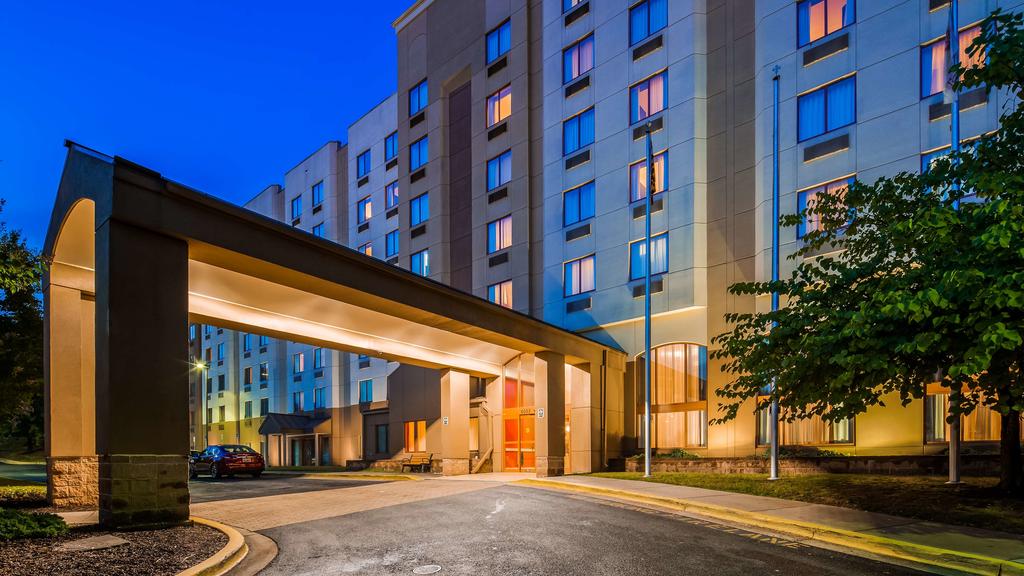 Description/Parking Instructions
We are conveniently located minutes from the BWI airport. As the best choice among Baltimore Washington International Airport hotels, the Baltimore Washington International Airport is happy to welcome you to our accommodating hotel. BWI is less than few miles from our front doors (we provide a complimentary Baltimore airport shuttle) and minutes from the Baltimore Ravens at M&T Bank Stadium and Oriole Park at Camden Yards.
***Keep in mind, per TSA regulations you are required to be at the airport 2 hours prior to your flight for domestic flights or 3 hours prior for international flights.***
*** Please ensure you are at the parking location 15 Minutes prior to the shuttle departure time; 15 minutes prior to the hour mark (5:45pm,6:45p,7:45pm...)*** Upon your arrival to the hotel: Please present your confirmation receipt to the Front desk. They will indicate where you can park. Shuttle Information:
Shuttle runs 24 hours on top of every hour. Please wait at the Baggage Claim area on the lower level Door #1 or Door #15. The pickup shuttle is on demand; please call the hotel to be picked up.
**HOLIDAY PICK UP SETUP: All shuttle pick ups will be arriving at for #10 in the Upper Level.**
****PLEASE NOTE: HOTEL SHUTTLE COULD TAKE UP TO 40 MINUTES TO PICKUP. Hotel will not be responsible for reimbursing cab fee or Uber fee if wait time is less than this time.****
Secure Parking Lot Handicapped Accessible On Demand Shuttle Service 24 Hour Shuttle Service
Operation Hours: 24/7
Shuttle Hours: 24 Hours a day on the top of every hour. Pick up on demand.
Find and Book Parking Near You
Baltimore Parking