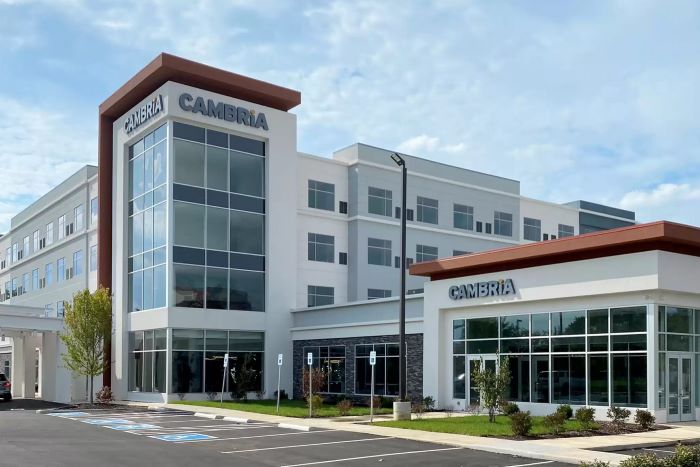 2.5 mi To BNA - Nashville International Airport
2 people are looking today

Shuttle Hours:
Please visit the front desk upon check-in and check-out to validate your booking.
Shuttle service runs 4 AM - Midnight On Demand
To arrange for a shuttle pick up when at the airport please call 615-645-1945
Description
~No Room Booking Required~
The Cambria Hotel Nashville Airport is one of the best rated airport hotel in the Nashville area.
24/7 front desk.
The newly constructed hotel has great facilities and warm, welcoming staff. The shuttle is new and reliable which makes this one of our favorite places to stay and park near Nashville Airport.
Uncovered self parking rates include a complimentary shuttle to and from your BNA terminal.
Special Conditions