3 Easy Steps!
Book your guaranteed parking spot from our website in minutes.
Drop off your vehicle at one of our approved facilities.
Ride the complimentary shuttle to your departing destination with the peace of mind that you did not overpay and your vehicle will be in a safe location until you return
About Us
Book2Park.com is an industry leader dedicated to providing affordable airport & seaport parking nationwide specializing in saving our customers' money and time. We share our customers' belief: There is no reason to overpay for parking when traveling anymore!
We provide a secure, guaranteed parking space near your destination airport or seaport by working with brand hotels & parking facilities to provide our customers with unbeatable discounted parking prices.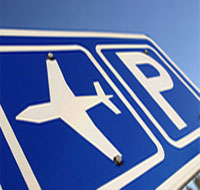 Our Service
When selecting our partners we only pick the most secure locations to provide a superior service by ensuring you that your vehicle will be safe and sound.
All our parking partners provide complimentary shuttle service to and from the airport or seaport. The shuttle service hours of operation provided by our partners will vary depending on each location: some of them operate 24 hours a day, some are on demand or some others have specific timeframes.
Our belief: Customer needs come first
We are a small company created by hoteliers that belief the customer needs come first. When contacting us you will receive a 100% personalized service and a prompt answer to your needs. Our support team is characterized by always having a ready to help attitude and their mission is to provide you with 100% customer service.
Making sure you are satisfied is what we care for that is why we welcome any feedback or any advices that can help us improve our customer experience. You can email us at customerexperience@book2park.com or call our customer service phone line.