Budgeting can be very difficult especially when you are going to travel, whether you are going to travel alone, with your family or with your couple.
Money is a very important factor we have to consider when traveling:  Having a fun and quality time is everyone's goal but doing so without over spending can sometimes be a challenge.
Here are 10 useful tips to save money while traveling:
1. Be flexible.
For example, if you want to travel to a luxurious beach, but there is a great deal to travel to Mexico or the Caribbean consider other beach destinations; you still get a beach destination and probably you are saving half of your money. Always look out for great deals at the right time.
Alternatively, you can use flexible dates. Sometimes being flexible on your dates can definitely save you some money.
2. Plan your next travel vacation from 1-2 months in advance.
That way you can check and even get great deals at hotels and air fares.

3. Use social networks.
Social networks and the Internet are your best friends for getting great deals you don't have to search a lot, you just find them. Social Media has plenty of bargains. Take advantage of it.
4. Buy package deals.
Most of the time, hotels and restaurants are offering you a variety of family packages.  This way you can get delicious food and enjoy plenty of time with the ones you love at reasonable prices.
5. Stay at cheap family hotels.
Many hotels may have everything you are looking for. For example, a room that makes your family fit in, perks you might need at your hotel room, breakfasts and lunches included and even you can find many entertainment areas. All in one, saving even more money.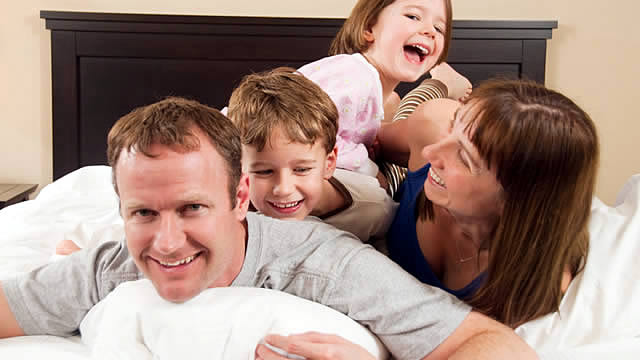 6. Sign up for discount websites.
You may already receive emails from some discount websites, but don't wait too much. Go and sign yourself up to coupon sites, they might be useful and money saver. Or, register to those travel sites that you use the most. Most of those websites send discount codes through email.
7. Reduce or eliminate your car usage.
Avoid terrific traffic! You can enjoy your travel destination using tourist ride services, try to use a bicycle and have fun, or go for a walk with your family. That way you enjoy and don't miss any single part of the place you are visiting.

8. Always keep in mind the extra fees and exchange rates.
Keep in mind you have a tight budget, always be aware of these two important things to properly consider what you are going to spend.

9. Eat out less.
Restaurants tend to be expensive everywhere you go, so learn to cook with your family and have quality time with them. Or get snacks or sandwich ingredients to avoid eating out all the time.
10. Find free entertainment.
Ask around and see which bars and clubs have free music or comedy performances, or find out about free local museums, galleries and other attractions.