Planning a family trip can be a bit overwhelming and stressful, especially with children. But prepare ahead of time and knowing what you're getting into makes a trip easy and without complications.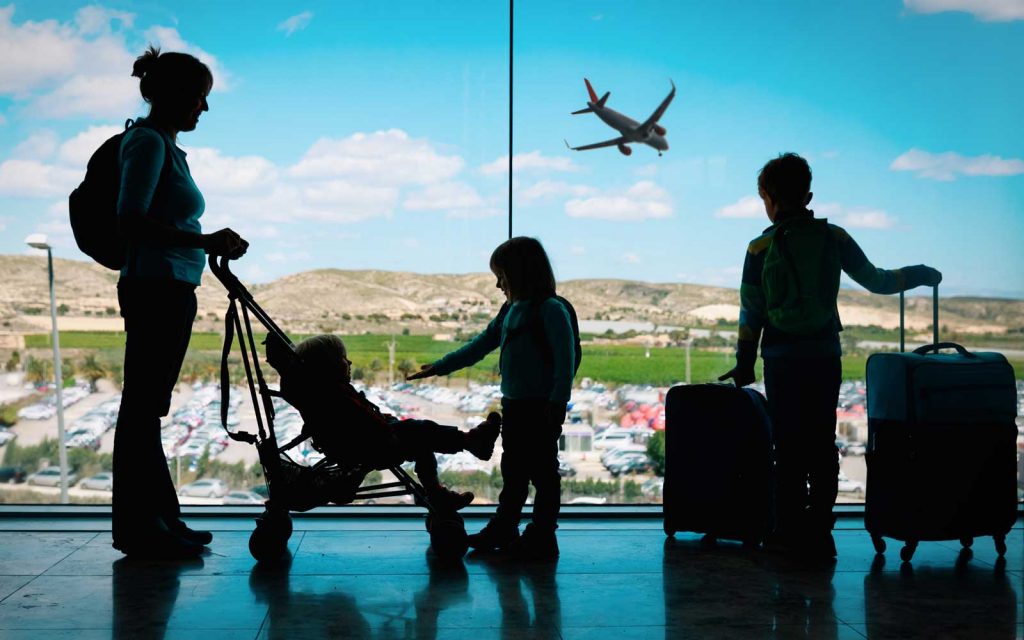 Pick a destination where all family members can enjoy and have activities throughout the day to entertain themselves and involve them in planning, if you can book in advance.
Pack light and only what you need, having to deal with multiple people in the family is enough to worry about luggage.
Prepare an emergency kit with alcohol, bandages, pain relievers. Keep your documents with you in case of any emergency.
Reserve your airport parking with Book2Park, traveling as a family is an adventure and looking for cheap parking, especially long-term parking, can take valuable time, but don't worry, we offer many options in most US airports.
Bring snacks on the flight, download series and movies to any digital device to keep your kids entertained and not stressed during the flight.