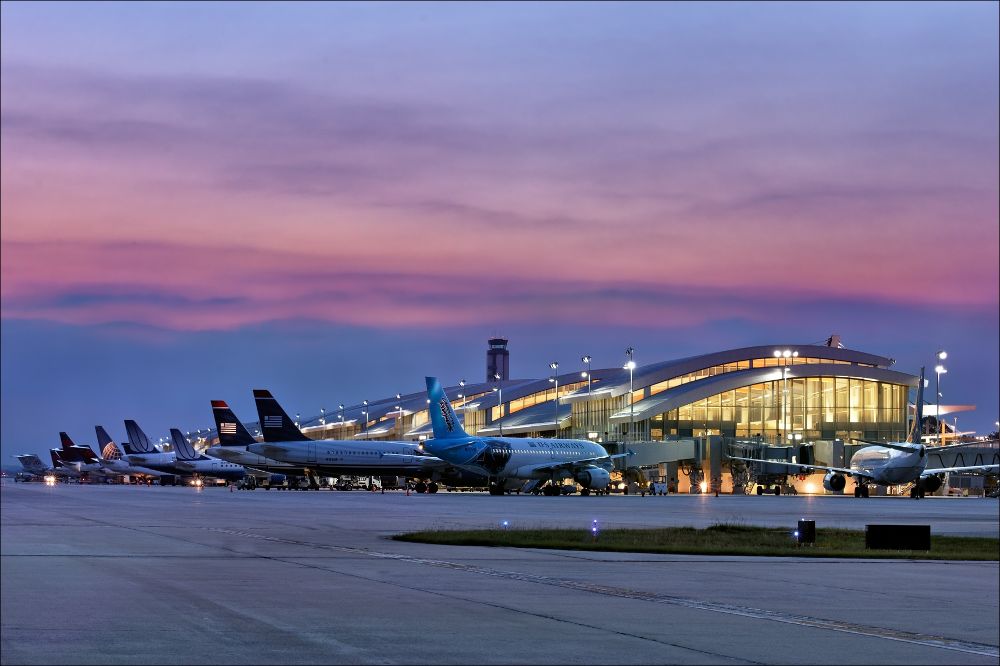 Raleigh–Durham International Airport, locally known by its code RDU, is the main airport serving Raleigh, Durham, and the surrounding Research Triangle region of North Carolina. The airport covers 5,000 acres (2,000 ha; 20 km2) and has three runways.
It is one of the most important airports in the United States, receiving international flights, connecting flights with other countries, and it is the 39th largest airport in the United States by passenger volume.
Park your car safely in our partner's secure locations near Raleigh Durham International Airport at low-priced rates. Booking your parking with Book2park.com is fast and easy. Our rates start at $5.95 per day. Comparing that to RDU Raleigh-Durham International Airport long term economy starting at $10 per day you can really save a lot with the locations that we provide. Convenient complimentary shuttle service is included to and from RDU Raleigh Durham Airport. Our partners are carefully selected so you have a stress-free experience. Book now and save the stress and money!
Discover the options we have for you in the following link, if you have more questions do not hesitate to contact us! We will gladly assist you.
https://www.book2park.com/airport/RDU?dl=Raleigh-Durham+International+Airport+Parking&dest=RDU&ad=08%2F01%2F2021&at=12%3A00+PM&dd=08%2F02%2F2021&dt=12%3A00+PM