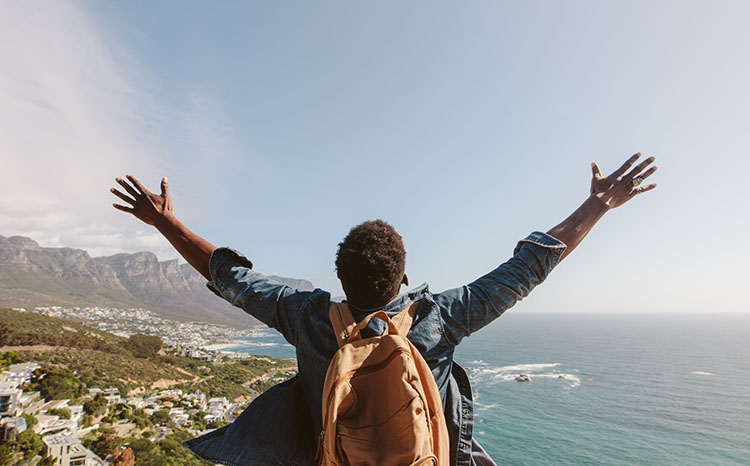 Respecting the locals and their culture is a great start to traveling responsible
Respecting local language and customs goes a long way.
By buying food, drinks, and souvenirs from locally owned businesses you contribute to growing the local economy.
Also, when you look for accommodation, you should choose locally run businesses that support a sustainable life for the locals.
It's important to treat the eco systems and wildlife with respect
Animal tourism is a big problem all across the globe. Now, I have just talked about the importance of supporting local run businesses and make sure your money stays locally.
But is this a good thing if you are paying locals to run an unethical animal tourism business? Definitely not.
Whenever you attend animal attractions, make sure they are ethical towards the animals. I recommend staying away from zoos, aquariums, and animal rides all together. Further, it is a good rule of thumb to avoid any form of petting, holding, or taking selfies with wildlife.
Being environmentally friendly is important
I don't think there is any need to say that respecting the environment is extremely important. Even so, it is a major problem across tourist destinations all over the world.
It is more important than ever to leave as small footprints as possible when you travel. If you do your small part, you can make a big difference.
Minor actions like taking your own shampoo and soap from home (preferably eco-friendly and cruelty-free) instead of using the ones in hotels, saying no to plastic straws, or traveling with your own reusable water bottle are things that go a long way.