According to the new reports, the charges for parking vehicles at the Dallas Fort Worth Airport have been increased effective September 1, 2016. The new pricing has taken the charge for terminal parking from $22 to $24, an increase of almost 10%. It would be worth noting that this is a consecutive third year that DFW parking prices have been increased. In 2014, the airport raised the prices from $18 to $20. Similarly, the prices were raised again in 2015 from $20 to $22.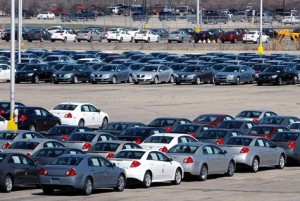 Why Do Airport Parking Prices Keep Going Up?
Well, it has mostly to do with constant expansion and renovations that go on at all the major airports to generate more revenue. Off course, they need to generate SOME revenue first to pay for those expansions and renovations, hence the vicious circle of sky rocketing of charges to park on the airport terminals. It is also interesting to note that once those big plans have been completed and the airports start making more money, the prices never go down again.
While you may not have a say in the matter, but you have to keep in mind that you are not totally helpless in this matter and do have a choice to pick cost-effective alternatives as a traveler.
Cheap Airport Parking at DFW
This low-cost alternative enables you to park at a location very close to the airport at a fraction of the price you have to pay at the airport. Granted, the costs of long term parking at DFW are lower than that of the parking closest to the airport terminal. However, the on-site parking is still much higher than off-airport parking lots.
Costs of Off-site DFW Parking
At present, if you park your vehicle at the remote parking lot, you have to pay $10 per day. Now, if you are to be gone for, let's say two weeks, you would be facing a charge of $140 at your return. In comparison, there are options available for as low as one third of that cost.
Book2Park offer safe and secure DFW long term parking services at multiple lots, cheapest of which is for only $3 per day. The lot is located only 3.9 miles from the airport and a shuttle service is available to take you to the airport every hour from 4:00am to 1:00am.
In addition to cheap long term parking at DFW, Book2Park also provides cost-effective solutions for parking at IAD, BWI, DCA, and a wide range of major and regional airports across the country. Please visit our locations page to familiarize yourself with the airports covered or give us a call now!