Have travel plans this Veteran's Day extended weekend? Now you can save $5 on your Dulles airport parking with a coupon. Book2Park is offering this discount to honor the brave men and women who have served our country over the years. It is worthwhile to note that we are not limiting this discount to veterans but are extending this discount to all of our loyal customers in remembrance of the service of our distinguished veterans.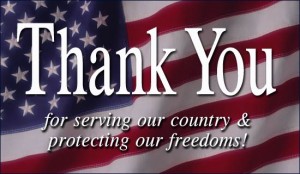 Dulles Long Term Parking Savings
All Book2Park customers can avail this discount by using Coupon code VET2016 when they pre-book their parking. This coupon code is valid till 11/11/16 and cannot be applied to any existing reservations. It is worth noting that we already provide extremely affordable Dulles airport parking rates and by applying this coupon code, our customers will be able to get an even better deal with an absolutely terrific experience of our unmatched services.
Exactly How Cheap Is Our IAD Parking?
At present, if you park your vehicle at IAD, you will be charged a minimum of $5 per hour for hourly and daily lots with daily parking charges go as high as $30 and $22 respectively. In addition, you need pay $35 for first day and $30 for subsequent days if you opt for valet parking at Dulles. There are some slightly cheaper options in the form of Garages 1 and 2 where the daily rate is $17 while you can have your vehicle parked at economy lot for $10 per day.
In comparison, Book2Park offers highly cost-effective long term parking at Dulles. We have multiple lots starting from $5.25 only per day for uncovered parking while covered parking lots are available for just $6. In addition to secure parking lots, the customers will also get free shuttle services to and from to the airport. Please note that you can use this parking coupon for not only IAD port parking but also for any of the locations we offer services for.
If you would like to have more information about BWI airport parking and our other partner locations, please visit Book2Park.Com or call us.